Europe is a front-runner in the list of the most successful gambling markets in the world, which isn't surprising, considering wagering started on the continent. Gambling was common in Rome, with history suggesting Romans placed bets and gambled using real money.
However, it was banned, leaving Romans to find creative ways, such as the invention of chips to bet.
Times have evolved since then, and with the latest innovations, many European countries rank high in legal gambling revenues, and statistics of active gamblers, among other betting industry indices.
According to a year-end report by the European Gaming and Betting Association (EGBA), in 2022, the online gambling market revenue is estimated to be worth $99.5 billion gross gaming revenue. An incredible 19% increase from 2021.
A big part of this fascinating success can be owed to online casino gambling platforms and games that attract bettors. Games like baccarat, pokers, slots, and sports betting have become hugely popular with European players.
For punters who would like to win big playing slot machines games and other casino offerings, consider visiting slotsjudge.com for reviews and tips that will help you excel and win big.
Top 5 Online Betting Market in Europe
Online gambling markets are incredibly profitable since many Europeans gamble. During the pandemic alone, the European Gaming & Betting Association recorded a 7.5% increase in revenue, especially in 2021.
There are also a lot of companies with licenses to get into the business, which is why Europe is one of the leading destinations in the industry. Some of the popular markets are,
1. The United Kingdom
The United Kingdom, especially Britain, has a long history of gambling. If you're a fan of Peaky Blinders – the period TV series set in old Britain, you'd see a lot of horse races and gambles.
However, digital licenses were first offered to casinos in 2005. While the purpose was to stop offshore sites that refused to pay taxes, it has risen to be one of the most significant industries in the UK sector. According to the Gambling Commission, the industry yields £5.9bn with over 6,000 outlets.
The increasing access to smartphones and the internet has made it easier to gamble at a low cost. This means that people can easily access these sites, learn more about online slots review, choose the slot that suits you best and playing.
2. Germany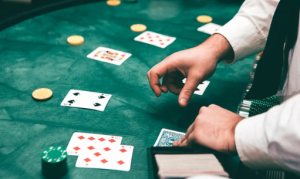 Hitting one of the largest incomes in 2019, a whooping £14.3 billion contributed to the German sports economy. However, 2020 made it easier with the lockdown, easy access to gaming sites, and limited restrictions until 2021.
Regardless, online operators provide slot games, poker, sports, and darts betting opportunities to make the activities more interesting and captivating. As a legal activity, there are over 50 physical casinos in Germany.
Having many of these online make it easy to decide where you'd try. In 2021, BtoBet believed that the German market would hit over £18.2 billion in revenue from amongst its 80 million citizens.
3. Italy
As one of the biggest markets, it recorded €161 million in 2021 as Gross Gaming Revenue reported. Wagering in Italy dates back to the Roman era, and it's one of the pioneer markets for the industry in all of Europe.
The industry started with an infringement proceeding against Italy by the EC in 2009. After a series of agreements, a new law emerged in 2010, allowing operators into the country. Today, the activity is still regulated, but Italy has become a big spot.
£88.38 billion was wagered, and £12.9 billion of betting revenue has gone into the Italian economy. There are even huge returns on taxes. Punters in Italy generally spend their money on casino games and sports betting activities.
4. France
In a country of over 65 million people, the French media reports that gambling outlets rake in €10.7 billion, around $11.48 billion in 2021 alone. France is also friendly with its policies toward gamblers. The people bet on different activities, including sports, slot sites, and poker.
Betting is a legal concept in France. ARJEL, the online gambling authority, licenses French casino businesses. These gaming houses offer many services, which have generated millions in revenue for the country.
5. Spain
Spanish bettors love wagering on football, and that's what they do. It is also why they are crazy about the La Liga. By placing bets on football, they know the risks and are willing to go through them.
The iGaming Business data revealed that there are about 670,000 active bettors in the over 40 million population in Spain. Besides football, Spaniards also love betting on horse races, writing online slots, and playing in poker.
Why Are European Countries Leading the Betting Market?
European countries generate millions in revenue annually, more than many countries can boast of. These are some of the reasons why these countries dominate the market:
Access to Legal Wagering
Most European countries legalize online wagers. This is because their citizens love betting. However, each country creates regulations to comply with the EU's licensing rules. Legal gambling encourages punters to place bets, thereby generating more revenue for the industry.
Excellent Technology Innovation
The introduction of technology innovations like software gaming, tech trends, virtual reality, etc., has made online wagering easier for bettors. Since online betting sites also offer most games found in brick-and-mortar casinos, this has made it easier for people to bet without restrictions.
Sports Betting
One of the main sports in Europe is football. Football has the highest number of fans in these countries, and most fans wager on their favorite sport.
Another advantage the European gambling market enjoys is the availability of various betting markets and options in football. Since every nation has a top football league and there are thousands of matches to bet on weekly, there is a huge opportunity to generate income and attain growth.
Conclusion
Not only does the fact that Europeans love to gamble contribute immensely to the growth of the industry on the continent, but also it effects how they play when they are in a gambling institution.
The craze to take the casino online test is an example of how gamers want to see if they can become one with their gaming persona while in a real life casino setting. It shows how much you can be passionate about the gambling and casino industry.
This fascination for gambling contributed to the betting economy of countries like France, Spain, and Germany, thereby accelerating the continent's industry as one of the best globally.
While it comes with a bit of vices, some of the advantages of the gambling market is that it helps countries to improve their earnings in terms of GDP and GNP, provides job opportunities, and providing people with fun and entertainment.
Over the years, Europeans have enjoyed this benefit and this is why the industry will continue to grow in the continent.