Do you enjoy eating out but sometimes feel guilty about the food you eat? Halal foods are good for you and your family. Suppose you're looking for halal restaurants. We've put together a list of the UK's most excellent halal eateries.
These restaurants will surely bring your taste buds to the next level with fantastic recipes and the best food quality. You can go to these restaurants based on your budget and pick the finest one for you.
Halal is an Islamic term that means "lawful" and refers to food allowed under Islamic dietary laws. In the United Kingdom, halal eateries are growing increasingly popular.
This is because consumers would like to enjoy their meal without worrying about what's in it.
Top 10 Halal Restaurants in UK
The Great Chase is a Halal restaurant in London that offers authentic Middle Eastern cuisine. It lies in a small alleyway at 316 St John St, Clerkenwell, London EC1V 4NT, United Kingdom.
It has a menu that includes Italian, Mexican and Indian cuisines and other European dishes. Traditional meals like falafel, shish kebabs, and tabbouleh salad are on the menu.
Their delectable dishes are premium meat, fresh game, shellfish, and veggies.
2. Rump N Ribs Steakhouse
Manchester's Rump N Ribs Steakhouse is a high-end restaurant with a unique atmosphere. The Restaurant is located in London and offers an exciting and entertaining experience. Its been rated one of London's top restaurants.
Fine dining should undoubtedly be an unforgettable experience, and Rump N Ribs Steakhouse encourages you to have just that with their expertly chosen meat. It was opened in 2013 and has been the only steakhouse in the area to serve Halal Aberdeen Angus meat since then.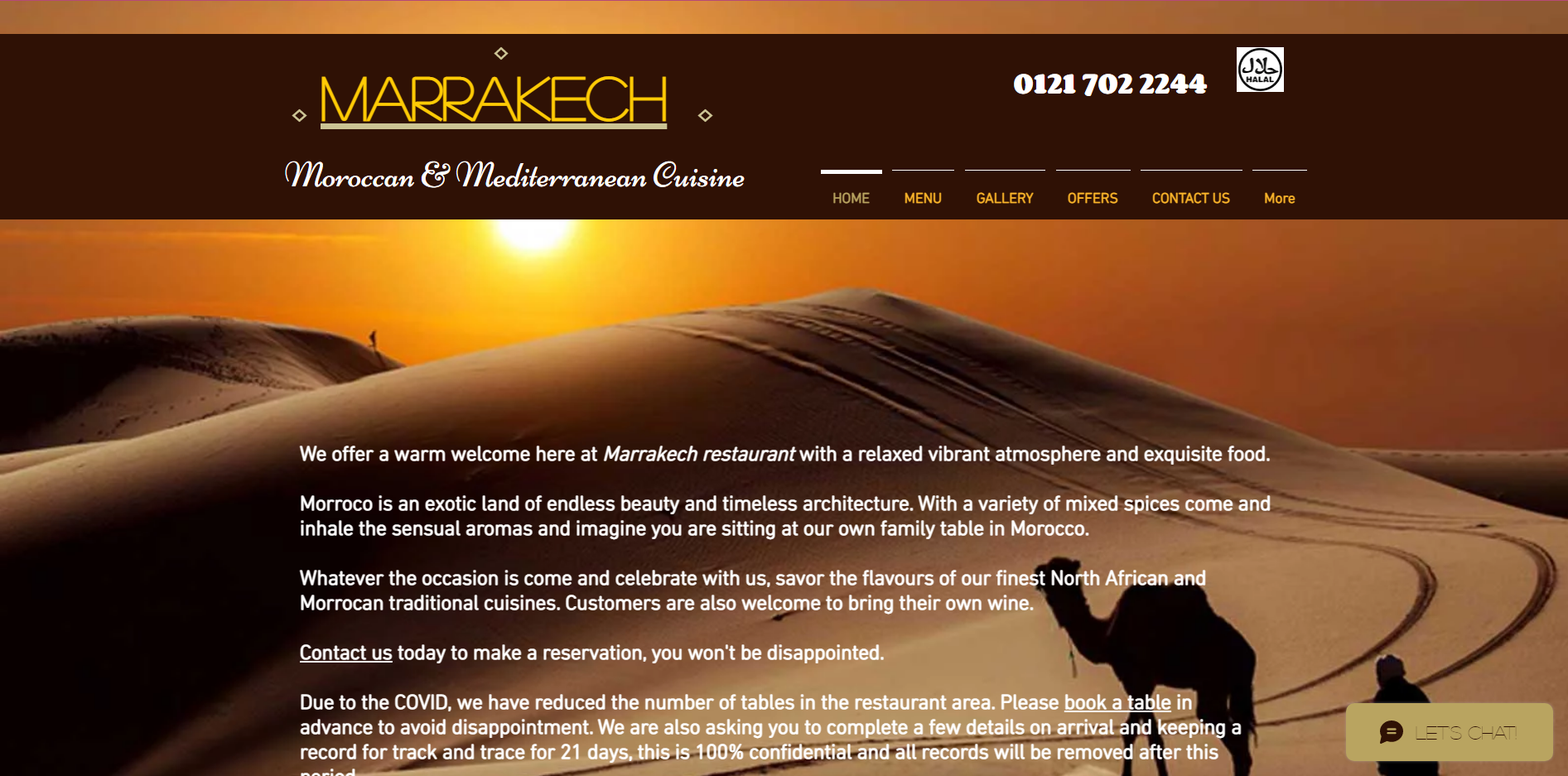 The Moroccan restaurant Marrakech Restaurant in Birmingham is located at 1122 Stratford Road in Birmingham. Marrakech is a well-known Moroccan city. You might bring your friends or the whole family for a fun African experience.
Expect to be transported to an exotic world rich in beauty and breathtaking architecture when you dine at Marrakech Restaurant. Come in and receive excellent North African and Moroccan traditional meals, no matter the occasion.
Saray Turkish Cuisine, situated in Cardiff City, provides authentic Turkish cuisine to your doorstep. Saray is a Persian term that means "palace," and Saray Turkish Food delivers a broad array of historical cuisine, as well as a professional presentation.
courteous service that will make you feel like you're dining in a palace. saray Turkish Cuisine places high importance on its customers. With the alluring motto "Expect the Best," you'll be spoiled for choice here. Their meal is very delicious.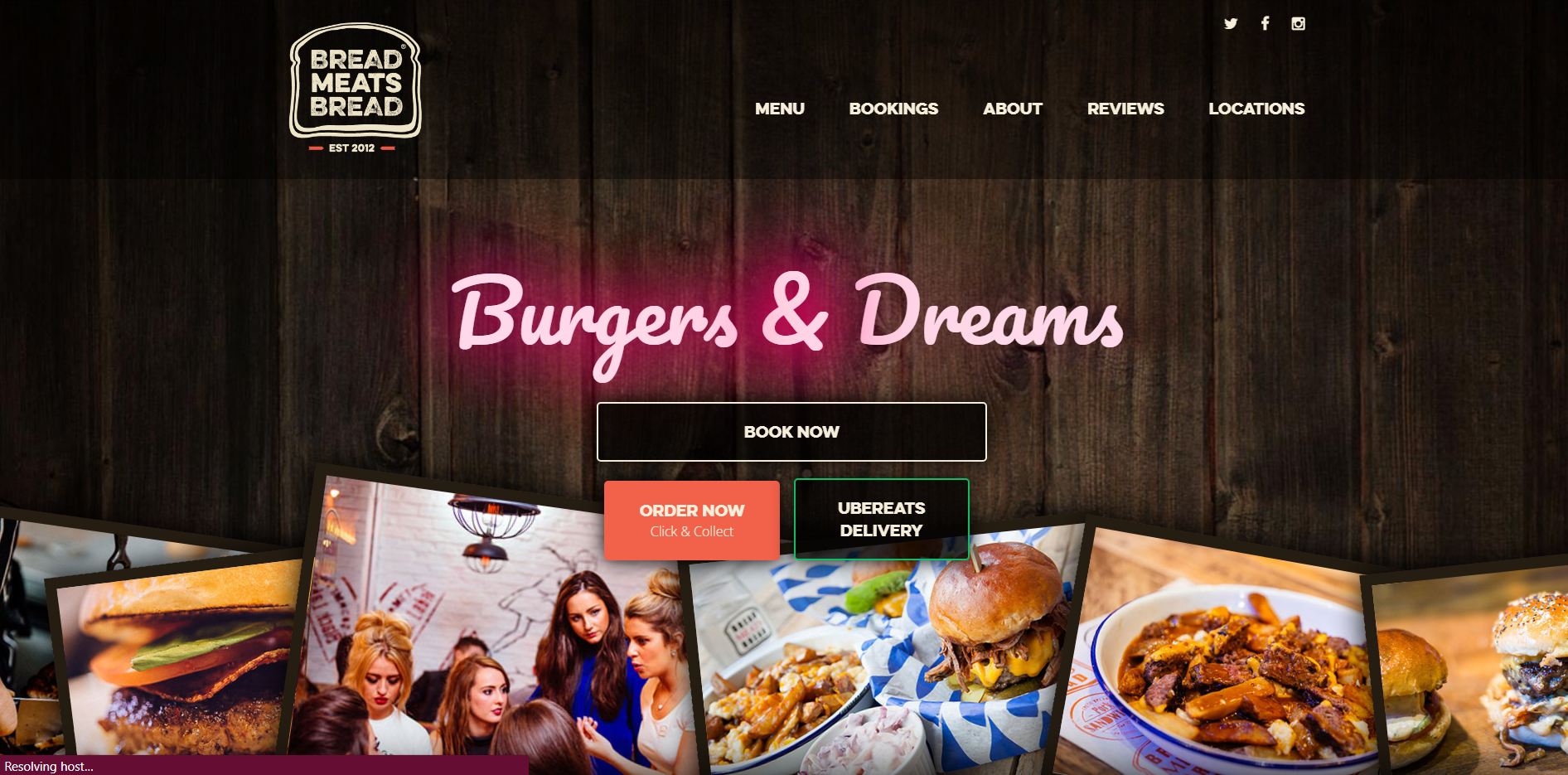 Meats on Bread Bread in Glasgow was named Scotland's Best Burger and Glasgow's Best Burger in 2016. They were called "Perfect Place to Eat in Glasgow" and "Top 100 Dining Options in the United Kingdom" in 2016.
They'll win you over with their in-house created, high-quality, fresh meals cooked with just the best available ingredients as an award winner.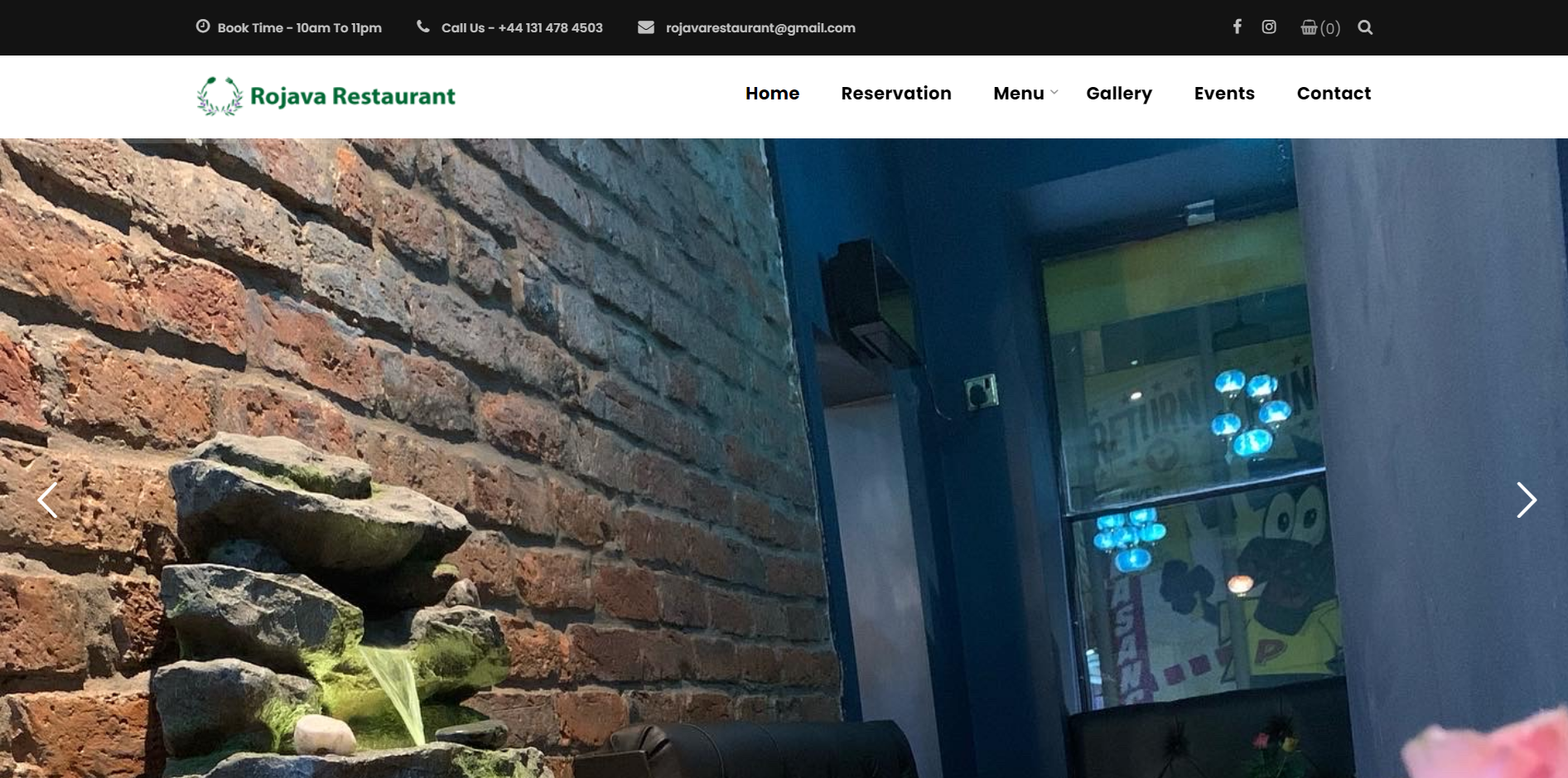 For travellers in Edinburgh, Rojava is a great place to visit. It's also the best opportunity to learn about the region's history and its diverse cuisine. Rojava is a popular restaurant in Edinburgh, Scotland.
It's one of the city's rare restaurants that simultaneously serves Lebanese, Mediterranean, and Kurdish cuisines.
Your choice is yours, but you will undoubtedly discover your favourite. They provide various customer-focused services, such as delivering private events and outside catering for significant events.
Aberdeen HALAL is the most welcoming and friendly place in Aberdeen. The Restaurant offers an undoubtedly super friendly and homey environment with a wide range of halal dishes, from traditional Turkish food to more exotic dishes worldwide.
The food is exceptional, and the proprietors are devoted to you, their valued patrons. You may taste delectable halal Malaysian, Indonesian, Bruneian, and Singaporean dishes here, making it an ideal spot to feel at home.
Firewood Grill is a Halal burger restaurant on 22 Bond Street, Broadmead, Bristol Shopping Quarter. This institution has chosen an actual motif that is bright and, at the same time, quite joyful, from their charming cow emblem to tastefully coated interior walls.
Firewood Grill serves grilled steak sandwiches, flame-grilled chicken, and delectable vegetarian options, as well as a variety of delicious fresh juices, savoury waffles, and, of course, gelato.
eastZeast, a Pakistani restaurant in Liverpool, is located in Kings Dock and serves halal Indian and classic Punjabi cuisine in a vast room in an appealing setting. The award-winning eastZeast Restaurant is a well-known brand.
A household name in the North West, where business clients, the wealthy, frequent it, and even celebrities.
The Restaurant earned the prestigious 'Manchester Food and Drinks Most Prestigious Restaurant Award' in 2006, which no doubt indicates their expertise and skill in pleasing their discerning patrons.
Upon Tyne, Newcastle, Khan's Restaurant offers a wide range of Halal certified dishes. This means that all ingredients are prepared according to Islamic dietary guidelines, and there is no alcohol or pork on the menu.
The restaurant also offers vegetarian options, making it one of the best nutritional restrictions.
Khan's Restaurant is undeniably committed to providing you with the best, a devotion that pushes them to be the greatest at what they do.
In this pleasant location with high ceilings and natural light, you are encouraged to have a fantastic family day like that or perhaps quiet meals with your loved ones.
Summary
A halal meal is much more than just a set of rules. It's meant to improve your overall health by minimising your risks. And if you decide to visit one of these restaurants, your taste buds will be pleasantly pleased as well.
So next time you crave some halal food, get it from one of these popular restaurants in the Uk. We hope that our list of halal restaurants in the Uk will help you find the perfect Restaurant for you. Good luck with making your selection!