What do you think about being an estate agent? There are several estate agent jobs available. You may be paid to go around other people's homes and receive an insider's view of your region's new housing projects and properties.
If you like interacting with people and negotiating, a job as an estate agent may be ideal for you. The job entails desk-based work and out-of-the-office time spent showing visitors around houses.
Salaries for estate agents vary depending on where you work and the kind of properties you work with. If you work for a global property company in London or the South East, you may earn up to £250,000 a year, although this is at the highest end of the market.
This article focuses on how much estate agents earn in the UK, continue reading to know more.
What Exactly Is an Estate Agent?
When renting, selling, or purchasing a home, these are the first people you will encounter and interact with. Estate agents serve as 'go-between' negotiators for the parties concerned.
Clients, attorneys, and other property developers work with estate agents to sell and lease residential and commercial properties, respectively. As an estate agent, you will often specialize in selling or renting residential or commercial properties, companies, or land on behalf of your customers.
Do Estate Agents Make a Good Living in the United Kingdom?
Estate agents in the United Kingdom make an average of £28,455.65 per year. An estate agent's job is to sell a house or land as easily as possible. They are to give both the seller and the buyer honest and knowledgeable advice that is tailored to their specific requirements.
They should be acquainted with the local real estate market and fundamental real estate law and finance. They may appraise the property development, assist you in finding a suitable home, vet purchasers, schedule viewings, and do other administrative tasks.
Estate agents often earn a solid living, with the opportunity to improve their earnings via commission and employee benefits such as corporate vehicles and rewards.
With years of expertise, successful and experienced sales and rental agents may make anywhere between £50,000 and £100,000 per year. There are several Real Estate Agent recruiting agencies located around the United Kingdom.
Is Working as An Estate Agent a Good Job in the UK?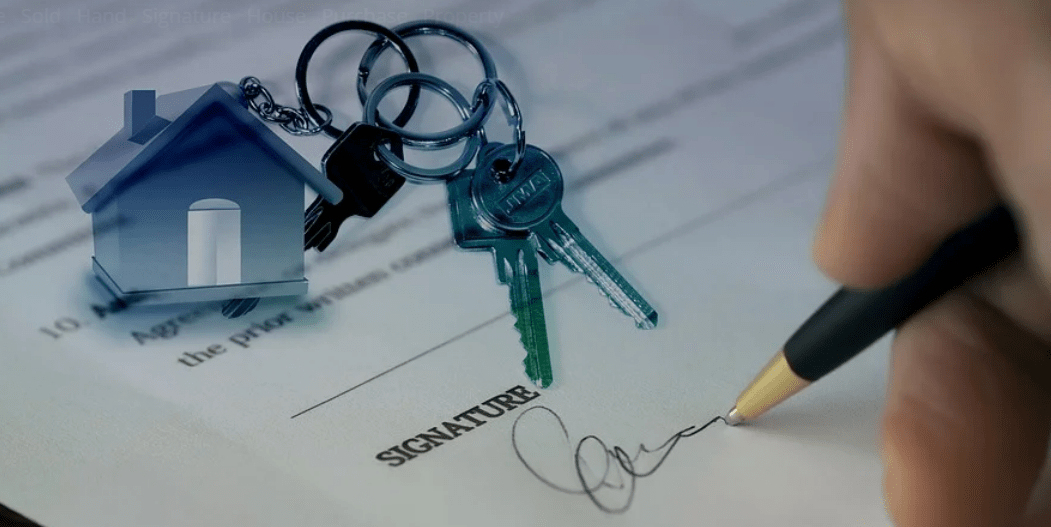 Estate Agents do pay OK — although many Estate Agents only get a minimum wage, there is the opportunity to earn a substantial commission on each transaction completed.
Depending on your position, you may specialize in selling or renting residential or commercial properties, companies, or land on behalf of your customers. You will appraise and advertise properties to get your customer's most excellent possible price. A strong business and sales background will put you ahead of the competition.
How Does Commission Work?
When considering a career in real estate, you may have an unrealistic expectation of how much commission you'll earn on each deal you close. Of course, different agencies have different commission structures.
Suppose a house is sold for £200,000, and your office gets 2% of the sale price. That means that your company would make £4,000. You may be eligible for a 10% personal commission on the 2% charge, which means you would earn £400 in commission.
Whereas sales commission is paid upon the completion of the sale of the property, the process for lettings is different. Instead of a one-time payment, the agency collects roughly 10% (plus VAT) of the monthly rent, and you earn a proportion depending on the commission rate specified by your office.
Your commission in lettings will be lower than the commission you will make in sales. Still, you will be expected to let more properties, resulting in a similar commission level regardless of which business area you work in.
How to Become an Estate Agent in the UK?
There are no specific entry requirements for working as an estate agent, but numerous desirable qualifications and experience will give you an advantage in this career.
Business and law are two typical areas of expertise
Urban and rural growth
Negotiation and sales
Administrative expertise is required since there is a lot of paperwork with legal prejudices
You will have an edge if you show solid business skills, arithmetic, English, and negotiating and sales expertise
There are many ways to get into this job
A university program
An apprenticeship leading to this position
A professional body provides training
You might begin by pursuing credentials provided by an industry organization. A full clean driving license is also advantageous to get access to properties.
Skills You Must Have Customer Service Skills to Become an Estate Agent
Ability to offer good services, capacity to work independently, ability to be meticulous and pay attention to detail.
Tenacity and determination, patience, and the ability to stay calm under challenging circumstances.
Ability to take criticism and perform effectively under pressure
To successfully utilize a computer and the major software programs, you must have excellent verbal communication abilities.
Local knowledge of the region is also advantageous since you can provide information on schools, transportation, and demographics.
How to Make More Money as an Estate Agent?
Becoming an estate agent is relatively simple since no formal credentials are required. Because this is primarily a sales profession, it is essential to have a personable and confident demeanour and organizational skills, and the ability to bargain to acquire the best prices for your customer.
Although prerequisites may lead to a rise in pay, you can also seek out higher-value houses by working for a firm that specializes in this clientele.
Conclusion
When deciding on your next job move, several considerations to consider before leaping. Although location, brand, and perks are essential factors in decision-making, compensation is often the final deal-breaker.
"How much can estate agents earn in the UK?" is a question that everyone wants to know the answer to but is too afraid to ask. We hope you got all of your answers by reading the above guide.