The Gambling Commission is a government organisation in the United Kingdom that regulates gambling. The organisation is recognised in the workplace for its ever-changing, inventive, and demanding but rewarding environment and its growth-motivated and outcome-focused staff enthusiastic about affecting people and enhancing experiences.
The Gambling Commission's flexible positions have included freelancing and completely remote options with no travel restrictions. The organisation has engaged experienced employees with a bachelor's degree in accounting and finance, especially auditing and bookkeeping.
The Gambling Commission was established in 2006 and is based in Birmingham, England. To better understand needs and safeguard individuals, the agency collaborates with licencing authorities to oversee commercial gambling and the National Lottery.
It aims to comprehend the commercial gaming business, the public health system, and relevant community organisations. Below is the list of top 10 gambling commission jobs in UK.
Gambling Commission Jobs – Top 10 in UK
1. Specialist in Data and Analysis (FTC)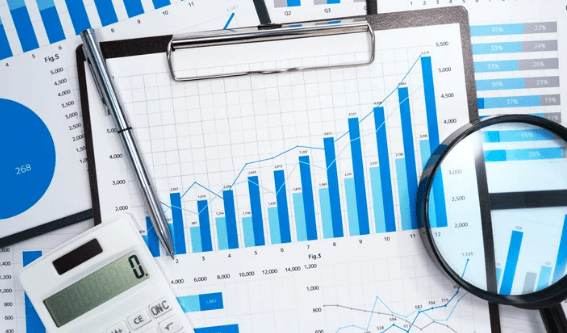 The Gambling Commission, established under the Gambling Act of 2005, is dedicated to protecting the public from any adverse effects caused by gambling. The Gambling Commission is seeking a Data and Analysis Specialist to join their team in Birmingham on a fixed-term contract until January 31, 2024.
They will accept applications for full-time, part-time, or job-share positions. They will accept applications for full-time, part-time, or job-share positions.
The Gambling Commission is looking for a Content Designer to generate and design a range of exciting content for our digital and non-digital services. Joining them entails being a part of a vibrant, high-profile industry and being on the leading edge of regulation.
Your work directly influences people's lives and it also entails joining an organisation that is welcoming and values work-life balance, with the sole purpose of supporting you in realising your fullest potential.
3. Assistant Regulatory Manager (FTC)
Assistant Regulatory Manager (FTC) Applications for this position will be accepted full-time, part-time, or job-share. You are joining an inclusive organisation that values work-life balance and is entirely committed to assisting you in reaching your best potential.
They will support you in creating your imprint on the business and society, providing the opportunity for you to work from the comfort of your own home or helping you to understand better how you best operate.
Allowing you to properly understand how you work best or exposing you to actual challenges. For those who are driven to leave their imprint on the industry and society, they are here to support you.
4. FTC Regulatory Manager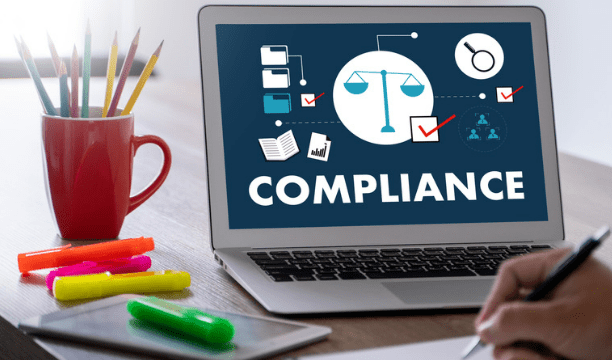 The National Lottery's regulation relies heavily on your expertise as the Regulatory Manager, helping to safeguard players and the National Lottery brand, maximise returns to good causes, and define the National Lottery's future. As a National Lottery Third Licence team member, you will lead and support various initiatives and projects.
Your responsibilities will also include
Collaborating with the National Lottery operator to identify regulatory concerns.
5. Engineer in Information Technology Infrastructure
You will work semi-autonomously, contributing to the continual development and efficiency of the Commission's IT systems and being responsible for guaranteeing their robustness and resilience via a proactive maintenance programme.
You must be aware of new and developing technologies, particularly those that emphasise cloud concepts and security.
You will aim to understand and advocate user requirements, generate design suggestions, construct design patterns and processes, and iterate designs based on input while delivering digital user-centred solutions.
The Gambling Commission is an equal opportunity employer that values diversity and is dedicated to providing equal employment opportunities to all workers and job seekers.
Equal opportunity is the only good business practice, and we think that the more inclusive our surroundings are, the better our work will be.
7. Experienced Casino Dealer
The company is counting on you to help us deliver on our promise to thrill and delight! If you have the proper mindset, are eager to learn, are professional, remain calm under pressure, and provide discreet service to their selective consumers and members, contact them.
They will do the legwork! We'll even help you file your PFL application with the Gaming Commission and pay for it.
8. Director of Player Protection
All Safer Gambling (SG) and Player Protection (PP) initiatives will be answerable to the Player Protection Director (PPD). The PPD will ensure that all of our customers are adequately safeguarded from the potential risks connected with gaming.
They will continue to respect the licencing goals outlined in the Gambling Act of 2005. The PPD will be in charge of developing strategies and executing tactical measures to enhance customer experience and interactions.
They will also be in charge of establishing a culture of continuous development so that Rank is progressively recognised as an industry leader in terms of player safety and exceptional customer service.
9. Administrative Assistant for Lottery
The Lottery Administrative Assistant will be in charge of performing administrative activities to ensure the smooth operation of the Pilgrims Hospices Lottery. Handling all incoming calls from Lottery members and the general public, answering questions politely and effectively.
The chosen applicant will be engaged in day-to-day corporate operations supporting the quality, development, and success of a much-valued nonprofit organisation as a part of the Lottery team.
10. Customer Service Representative
The Gambling Commission offers an excellent opening within its Motorway Service team. We're searching for someone with a positive, can-do attitude, strong communication skills, and friendly and alert. Experience is desired but not required since comprehensive training is offered.
Because of the position near a highway, the selected candidate must have transportation.
A Customer Service Assistant's responsibility is to manage an adult gaming centre in all areas, including maintaining the venue compliant, clean and tidy, welcoming and managing guests, and reporting hazards.
Conclusion
Individuals and companies that offer gaming in the United Kingdom, including the National Lottery, are licenced and regulated by the Gambling Commission.
They exist to protect players and the general public by ensuring fair and secure gaming. Find out the list of top 10 gambling commission jobs in UK above.